Marylin Monroe meeting room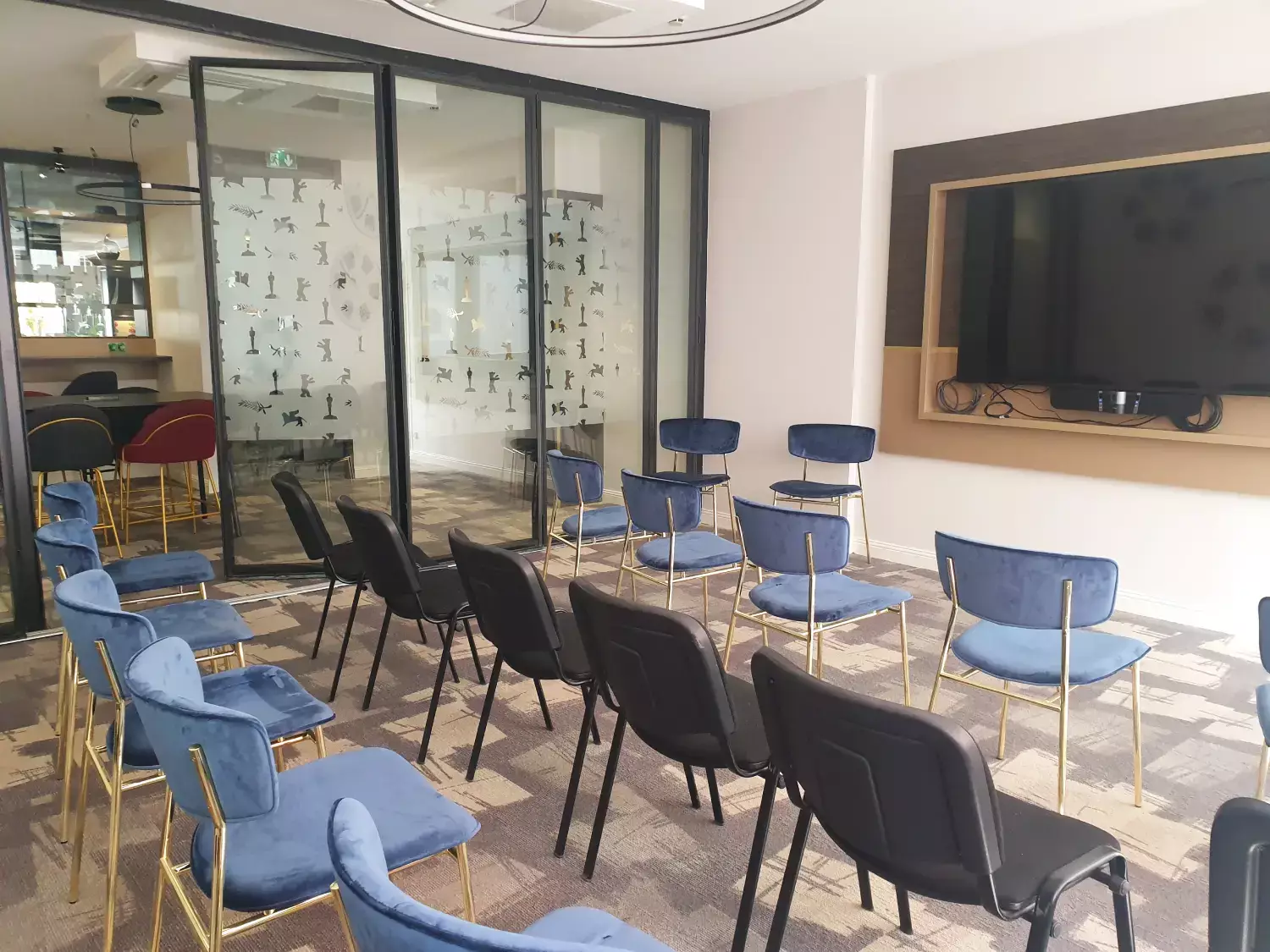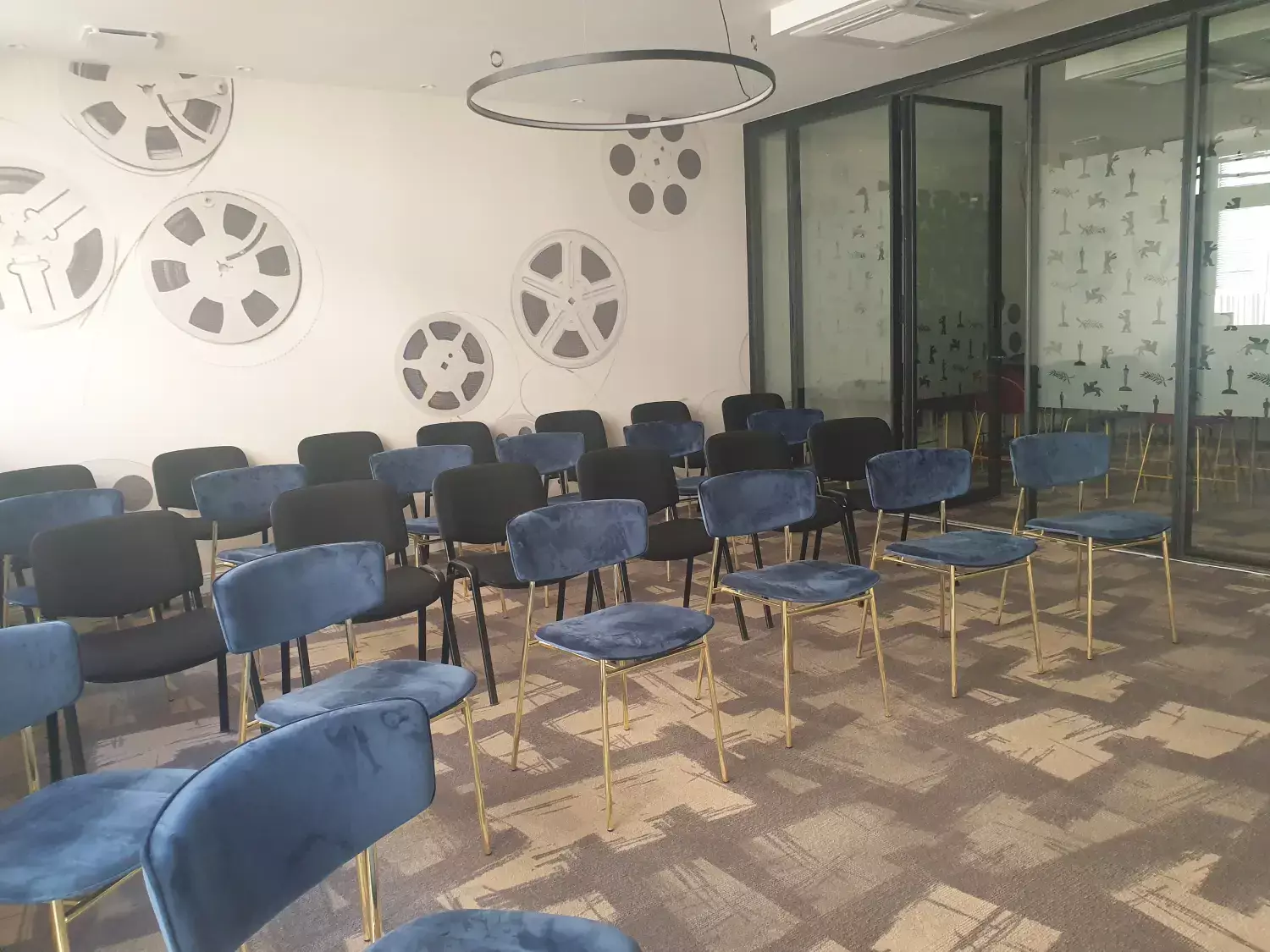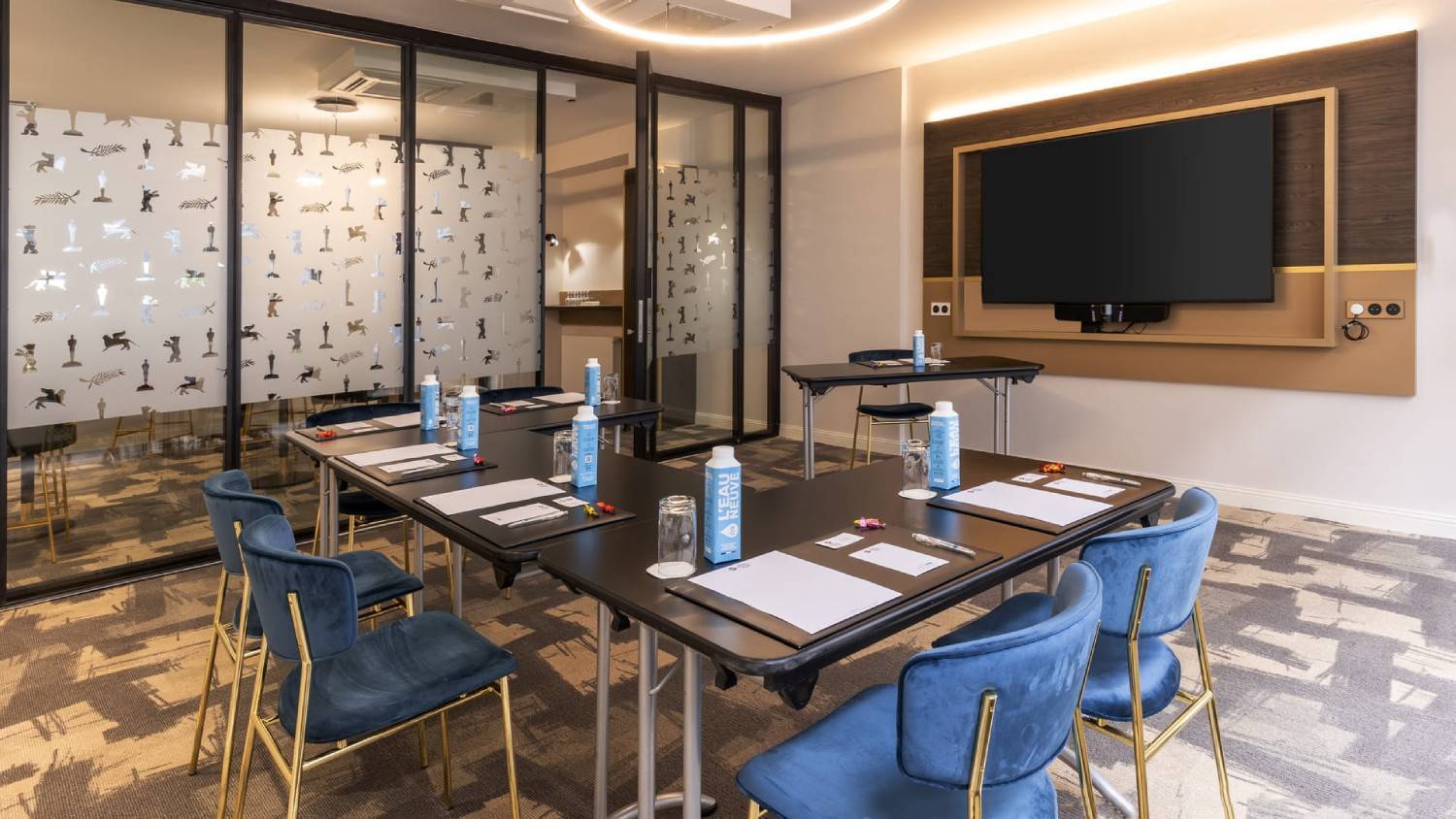 Our meeting and seminar room in Tours
The Best Western Plus Artist Hotel in Tours has a modular 29 m² or 50 m² room with natural daylight.
Depending on your event, our meeting room can have a U-shape, board meeting, classroom, or theatre layout, and can seat up to 35 people.
➤
See all our rental and seminar offers
Would you like to book or find out more? Please contact us using the quote request form below or by phone on +33 (0)2 47 66 01 48.
Facilities
Bottles of water and sweets